Women's Bible Study is not meeting during the summer, check the church calendar for when we start meeting again in September!
Women's Ministry includes several activities led by our Women. One similarity is that we are all women with a Love for God and a passion to know Him more! Women of the Word is our Women's ministry Bible study which meets Tuesday mornings, September – May from 9:15 a.m. to 11:15 a.m. in the church fellowship hall. Women 18 years and up are invited to attend! Nursery and Story hour are provided for ages 0-5 years.
Women's bible study meets on Tuesday mornings at 9:15-11:15, in the church fellowship hall. C
hildcare is available.
CURRENT STUDY:
A Woman Who Doesn't Quit
Starting January 16th
Many people believe that doing great things for God is going to be a big moment. We need to be inspired by someone who lived out something crazy or unexpected for God with no lights, cameras or academy awards.
Perseverance is one of the greatest skills but also the hardest lessons we will learn in our lifetime. We are living in a day where we are encouraged to do life based on how we feel. But the problem is most days we don't feel like doing much of anything hard.
Then there is Ruth. She is much more than a Bible story and through her life we uncover five life-giving habits that help us to persevere when things get hard, complicated, and messy. But these habits do more than just motivate, they help us to fight when resistance arises. They teach us to pursue discipline and the desire to determine our daily direction. These habits show how success is not achieved by pursuing temporary desires. The direction of our lives needs to be far less about to-do lists and accomplishments. And instead focus on becoming the people God can count on.
Hume Lake
The Women's Retreat provides a weekend with new and old friends sharing times of fellowship, reflection, and laughter. We stop at nothing to provide: fabulous food, a variety of recreational activities, craft sessions, inspiring worship, as well as solid biblical teaching. The fall women's re
treat was an amazing weekend (see video)! Keep an eye out for information on our Spring women's retreat, coming soon!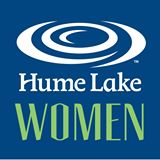 For questions, please contact the church office at 847-5692.