Women's Ministry includes several activities led by our Women. One similarity is that we are all women with a Love for God and a passion to know Him more! Women of the Word is our Women's ministry Bible study which meets Tuesday mornings, September – May from 9:15 a.m. to 11:15 a.m. in the church fellowship hall. Women 18 years and up are invited to attend! Nursery and Story hour are provided for ages 0-5 years for the morning Bible Study. The evening small group meets every 1st and 3rd Tuesday at 6:30-8:00 PM at Char Dillender's home.
​
Women's bible study meets on Tuesday mornings at 9:15-11:15 AM, in the church fellowship hall. C
hildcare is available.
CURRENT BIBLE STUDY:
Continuing January 4th, 2022
Women's Bible Study continuing January 4th
​
at 9:15 am.
Redeemed – Bible Study Book: Grace to Live Every Day Better Than Before by Angela Thomas Pharr
The moment you accept Jesus as the Lord over your life, you are redeemed. As the redeemed, we experience a lifelong journey of being transformed into HIs image. As redeemed women, we grow in the grace of Christ, and He calls us to extend grace to others.
In this 7-session Bible study, Angela Thomas-Pharr explores the practical side of redemption, inviting us to lean upon Jesus for our real help and hope.
About the Author
Angela Thomas Pharr is the best-selling author of numerous books including DO YOU THINK I'M BEAUTIFUL and MY SINGLE MOM LIFE. She is a gifted teacher and story-teller speaking to thousands each year. Angela teaches and transparently shares life experiences that draw her and others into a deeper passion for knowing God. Thomas graduated from the University of North Carolina at Chapel Hill & Dallas Theological Seminary. Angela has filmed and written four video studies with LifeWay including WHEN WALLFLOWERS DANCE. Living in Greensboro, North Carolina, Angela is also a wife, mother and an ordinary woman.
​
Women's Evening Small Group meets Every 1st and 3rd Tuesday at 6:30-8:00 PM,
Char Dillender's Home.
CURRENT SMALL GROUP BIBLE STUDY:
Continuing January 18th, 2022
Women's Evening Small Group continuing January 18th
​
at 6:30 pm.
Liturgy o
f
the Ordinary: Sacred Practices in Everyday Life by Pastor Tish Harrison Warren
In the overlooked moments and routines of our day, we can become aware of God's presence in surprising ways. How do we embrace the sacred
​
in the ordinary and the ordinary in the sacred? Framed around one ordinary day, this book explores daily life through the lens of liturgy, small practices, and habits that form us. Each chapter looks at something―making the bed, brushing her teeth, losing her keys―that the author does every day. Drawing from the diversity of her life as a campus minister, Anglican priest, friend, wife, and mother, Tish Harrison Warren opens up a practical theology of the everyday. Each activity is related to a spiritual practice as well as an aspect of our Sunday worship. Come and discover the holiness of your every day.
​
About the Author
Tish Harrison Warren is a priest in the Anglican Church in North America. After eight years with InterVarsity Graduate and Faculty Ministries at Vanderbilt and The University of Texas at Austin, she currently serves as Co-Associate Rector at Church of the Ascension in Pittsburgh, PA. She writes regularly for The Well, CT Women, and Christianity Today. Her work has also appeared in Comment Magazine, Christ and Pop Culture, Art House America, Anglicanpastor.com, and elsewhere. She is author of Liturgy of the Ordinary: Sacred Practices in Everyday Life (IVP). She is from Austin, TX, and now lives in Pittsburgh with her husband and two young daughters in a house chock full of books with no matching forks or matching socks anywhere to be found.

​
Hume Lake
The Women's Retreat provides a weekend with new and old friends sharing times of fellowship, reflection, and laughter. We stop at nothing to provide: fabulous food, a variety of recreational activities, craft sessions, inspiring worship, as well as solid biblical teaching. The fall women's re
treat was an amazing weekend (see video)! Keep an eye out for information on our Spring women's retreat, coming soon!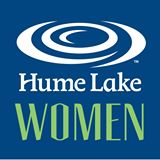 For questions, please contact the church office at 847-5692.