Women's Ministry includes several activities led by our Women. One similarity is that we are all women with a Love for God and a passion to know Him more! Women's Ministry Small Group which meets Tuesday mornings, September – May at 10:00 a.m. in the church fellowship hall. Women 18 years and up are invited to attend! Nursery and Story hour are provided for ages 0-5 years for the morning Small Group. The evening small group meets every other Tuesday at 6:30-8:00 PM at Char Dillender's home.
​
​
Women's Ministry Small Group meets on Tuesday mornings at 10:00 AM, in the church fellowship hall. C
hildcare is available.
CURRENT BIBLE STUDY:
Resumes September 5th
​

, 2023

​

Women's Ministry Small Group resuming

September 5th

​

at 10:00 am.
​

​

Seeking Him: Experiencing the Joy of Personal Revival

​

​
Revival is not merely an emotional experience—it's a complete transformation! In this 12-week interactive study, Wolgemuth and Grissom guide you through critical stages of spiritual renewal including humility, repentance, grace, holiness, obedience, forgiveness, and power through the Spirit-filled life. Each week includes five days of individual study, group questions, and application exercises.
​
​
About the Authors
NANCY DEMOSS WOLGEMUTH is the founder and lead Bible teacher for Revive Our Hearts, a ministry dedicated to calling women to freedom, fullness, and fruitfulness in Christ. Nancy's love for Christ and passion for His Word are evident through her writing, digital, and conference outreaches and her two daily audio teachings&#8212Revive Our Hearts and Seeking Him. Her books have sold more than four million copies and are reaching the hearts of women around the world. Nancy and her husband, Robert, live in Michigan.
TIM GRISSOM is a freelance writer living in Little Rock, Arkansas, where he also serves as senior editor for FamilyLife. He has served on the elder team of The Summit Church, which he helped start in 1998, and remains active in the teaching ministry there. Tim served on the staff of Life Action Ministries for fourteen years. He and his wife, Janiece (who is now with the Lord) have four children. His ministry passion is to help people understand how deeply the Bible speaks to the issues of life, both big and small. You can read more from Tim through his blog, www.HurtingForward.com.
​
​
Women's Evening Small Group meets Scheduled Tuesdays at 6:30-8:00 PM,
Char Dillender's Home.
CURRENT EVENING SMALL GROUP BIBLE STUDY:
Resumes September 19th, 2023
​
Women's Small Group resuming September 19th
​
​
at 6:30 pm.
​
​

​

​

The Gospel of Ruth: Loving God Enough to Break the Rules

​
​
This isn't the Ruth, the Naomi, or the Boaz we thought we knew. Carolyn Custis James has unearthed startling new insights from this well-worn story … insights that have life-changing implications for you. Naomi is no longer regarded as a bitter, complaining woman, but as a courageous overcomer. A female Job. Ruth (typically admired for her devotion to Naomi and her deference to Boaz) turns out to be a gutsy
​
risk-taker and a powerful agent for change among God's people. She lives outside the box, and her love for Yahweh and Naomi compels her to break the rules of social and religious convention at nearly every turn. Boaz, the Kinsman Redeemer, is repeatedly caught off-guard by Ruth's initiatives. His partnership with her models the kind of male/female relationships that the gospel intends for all who follow Jesus. James drills down deeper into the story where she uncovers in the Old Testament the same passionate, counter-cultural, rule-breaking gospel that Jesus modeled and taught his followers to pursue. Within this age-old story is a map to radical levels of love and sacrifice, combined with the message that God is counting on his daughters to build his kingdom. The Gospel of Ruth vests every woman's life with kingdom purposes and frees us to embrace wholeheartedly God's calling, regardless of our circumstances or season of life. This story of two women who have lost everything contains a profound message: God created women not to live in the shadowy margins of men or of the past, but to emerge as courageous activists for his kingdom.
​
​
​
About the Author
Carolyn Custis James (MA, Biblical Studies) travels extensively as a popular speaker for women's conferences, churches, colleges, seminaries, and other Christian organizations. Her ministry organization, WhitbyForum, promotes thoughtful biblical discussion to help men and women serve God together. Carolyn founded and is president of the Synergy Women's Network. She is a consulting editor for Zondervan's Exegetical Commentary Series on the New Testament and author of When Life and Beliefs Collide and Lost Women of the Bible. Carolyn and her husband live in Sellersville, Pennsylvania. They have one grown daughter.

​

​

​
Hume Lake
The Women's Retreat provides a weekend with new and old friends sharing times of fellowship, reflection, and laughter. We stop at nothing to provide: fabulous food, a variety of recreational activities, craft sessions, inspiring worship, as well as solid biblical teaching. The fall women's re
treat was an amazing weekend (see video)! Keep an eye out for information on our Spring women's retreat, coming soon!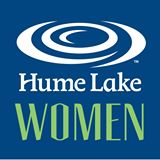 For questions, please contact the church office at 847-5692.