We strive to make our Sunday School ministries impactful for your children.
Stepping Stones and Children & Worship are held during our morning worship service each Sunday
(morning worship begins at 10:00 a.m.)
Children age 7 through 5th grade will be dismissed to STEPPING STONES following the children's message (children ages 3 – 6 will be dismissed to CHILDREN & WORSHIP). Our Sunday School ministries meet from August through May. We pray that we may work together to guide our children to a relationship with Christ!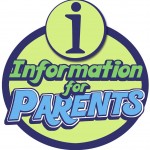 We want to work together with parents to teach our kids about God's word! We strive to teach them about God's love for them, God's care for them and God's sacrifice for them through His Son, Jesus Christ! We hope that we can help set a foundation in Christ and a love for God's word.
Train up a child in the way they should go, and when they are old, they will not depart from it.
Proverbs 22:6