The Bridge is not meeting this year, feel free to come to Youth Group!
The Bridge is a time for 7th and 8th grade students to come together for a special time to fellowship together, play together, eat together, pray together, serve together, and – ultimately – grow together! Our goal is to create a comfortable, question-encouraging atmosphere that supports the curiosity and inquisitiveness of junior high students as we encourage their walk with the Lord.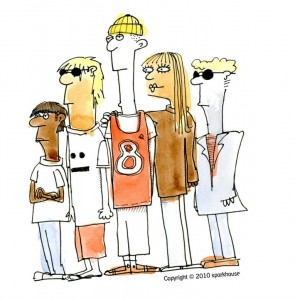 The curriculum used in this ministry is Sparkhouse's re:form. Each lesson features one of 40 hilarious animated short films that frame the theological questions that youth really ask. The films are then followed up by activities laid out in an "Anti-Workbook" that's chock full of individual and group activities. The material speaks to the youthful, humorous side of junior-high students, while encouraging open discussion surrounding these core, faith-based questions. Click here to watch a re:form promo.
Each winter, we travel to Hume Lake Christian Camps for a 3-day retreat in the mountains. Dates have already been set for 2017. Can you believe it?! For more information about this retreat, click here. The date for Winter Camp 2017 is being confirmed. Please stay tuned!
Winter Camp 2016