Women's Ministry includes several activities led by our Women. One similarity is that we are all women with a Love for God and a passion to know Him more! Women of the Word is our Women's ministry Bible study which meets Tuesday mornings, September – May from 9:15 a.m. to 11:15 a.m. in the church fellowship hall. Women 18 years and up are invited to attend! Nursery and Story hour are provided for ages 0-5 years.
Women's bible study meets on Tuesday mornings at 9:15-11:15, in the church fellowship hall. C
hildcare is available.
CURRENT STUDY:
Battlefield of the Mind by Joyce Meyer
March 21st — April 18th
Discover how to become free from being ruled by depression, anger, worry, doubt, confusion, condemnation, or fear in this companion study guide to Meyer's bestselling
Battlefield of the Mind.
Each thought-provoking question will help you search for truth from God's Word that you can apply to your life to bring the freedom you need.
She teaches how to deal with thousands of thoughts that people think every day and how to focus the mind the way God thinks. And she shares the trials, tragedies, and ultimate victories from her own marriage, family, and ministry that led her to wondrous, life-transforming truth–and reveals her thoughts and feelings every step of the way.
This special updated edition includes an additional introduction and updated content throughout the book.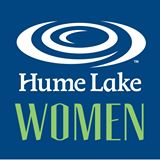 Women's Retreat
Hume Lake
The Women's Retreat provides a weekend with new and old friends sharing times of fellowship, reflection, and laughter. We stop at nothing to provide: fabulous food, a variety of recreational activities, craft sessions, inspiring worship, as well as solid biblical teaching. The fall women's retreat was an amazing weekend (see video)! Keep an eye out for information on our Spring women's retreat, coming soon!
For questions, please contact the church office at 847-5692.